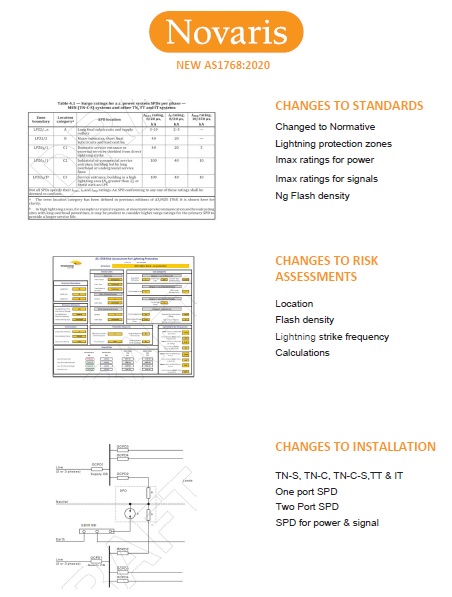 Did you know that the new AS1768:2020 standards have been released this week.
The most important change to the new AS1768:2020 lightning protection standard is that it is now Informative and not Normative as it was previously.
Check out the above chart for a quick wrap up of the changes or give us a call to chat.